What can we help you find?
default
Name
Legacy Redirect - Hero
We are Spire. And we're glad you're here. 
Things look new around here, and with our new look comes a whole new level of service. Because serving you is what we do. We'll continue to take care of your energy needs so you can focus on what matters most. 
Now, let's get started
Now, let's get started
To access your Mobile Gas account online, please take a moment to register.
New customers
I'm ready to start service at a new home or business.
I just want to pay my bill
You got it. We offer several ways to pay your bill — online or off.
We're here to answer your questions.
On
Pardon our dust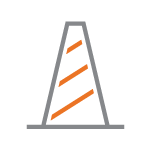 Saturday, June 29: Spire's online payments and pay-by-phone option will be unavailable until 3 p.m. We're sorry for the inconvenience and look forward to serving you once our work is done.