What can we help you find?
default
Name
Hero - Legacy Redirects
We are Spire. And we're glad you're here.
Things look new around here, and with our new look comes a whole new level of service. Because serving you is what we do. We'll continue to take care of your energy needs so you can focus on what matters most.
Ready to get started?
New customers
I'm ready to start service at a new home or business.
I'm already a customer.
We offer several ways to pay your bill - online or off.
We're here to answer your questions
On
We're working on it.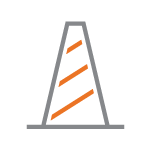 We all want online services to be available 24/7, so we try to avoid disruptions when we can.
Right now, parts of our website are offline for maintenance. This includes online bill payment and account management.
Thank you for your patience.