What can we help you find?
default
Protecting the environment
Environmental commitment
We were one of the first natural gas companies to commit to becoming a carbon neutral company by midcentury, leading the way for others to join us in the effort to care for our planet.
Name
Half Width - Environmental Commitment - Desktop
default
Name
Modernizing infrastructure - Hero - Desktop
Reducing methane emissions
Since 2005, we've reduced methane emissions from gas utilities (mains and services) by more than 50%, and by 2035, we're targeting a cumulative 73% reduction in emissions.
Decreasing leaks
As a result of our pipeline upgrades program, leaks per 1,000 system miles decreased by 19.5% from FY21. This marks a 66% reduction in leaks over the last five years.
Investing in infrastructure
We've invested nearly $2.7 billion in our gas utilities over the last five years, with over 61% of our investment dedicated to infrastructure upgrades—modernizing our distribution system and increasing safety.
Preventing pipeline damage
Our pipeline damage rate—an important measure in preventing accidental methane emissions—hit a record low in FY22.
default
Name
Mother and Daughter Hero Image
Energy-efficiency programs
Through our energy efficiency programs in MO, participants reduced annual greenhouse gas emissions by over 17,737 metric tons of CO2e in 2022--an improvement of nearly 10% over 2021 GHG emissions reduction.
Rebates
Customers can reduce their energy usage and save money when they upgrade to high-efficiency natural gas appliances.
Weatherization
We offer no-cost support to help customers on a fixed or limited income weatherize their homes. A weatherized home can reduce the average annual fuel usage by 35%.
Honoring our commitment
Since appointing Nick Popielski—now vice president of sustainability—as our first Head of Environmental Commitment in 2021, we now have a dedicated team established to analyze our business, understand our carbon footprint and implement our strategy and roadmap to meet our environmental goals by midcentury. 
Name
Nick Popielski photo
ONE Future
By joining ONE Future, we're working together with a group of more than 50 natural gas producers, midstream operators and utilities to reduce methane emissions across the entire natural gas value chain.
Energy Capital Ventures
We're proud to be a founding limited partner of Energy Capital Ventures' new venture capital fund focused on driving natural gas innovation and research in clean energy solutions.
default
Name
Making an impact - hero image
Measuring our impact
Each year, we share the results of our environmental, social and governance (ESG) initiatives in our annual Sustainability report.
Shaping national policy
Spire leaders actively supported the enactment of the PIPES Act of 2020, which requires additional safety measures and increased leak detection processes to reduce methane emissions.
Sharing our commitment
Our award-winning ONE campaign is a bold, attention-grabbing effort to symbolize our commitment to the customers and communities we serve—and the planet we love.
default
Name
White blank background
Supporting our communities
When we can support the places we call home, while caring for the environment, it's a win-win. Here's a look at some of the organizations we supported this past year.
Forest ReLeaf of Missouri
Through a Spire grant, Forest ReLeaf of Missouri was able to purchase, deliver and plant 1,900 trees in Missouri communities that were impacted by construction work and severe weather over the last two years. These trees will offset more than four million pounds of CO2 over 30 years.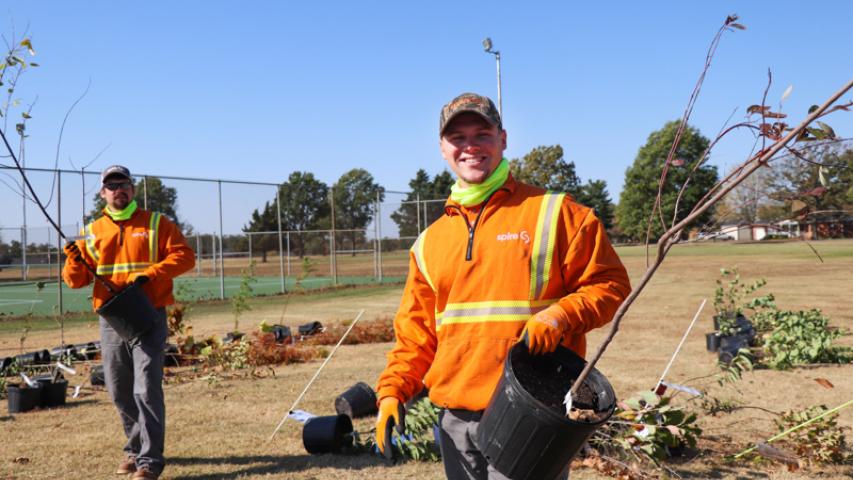 Cahaba River Society
We continued our multi-year partnership with Cahaba River Society by sending teams of employees to remove evasive plant species along the Cahaba River, the longest substantially free-flowing river in Alabama.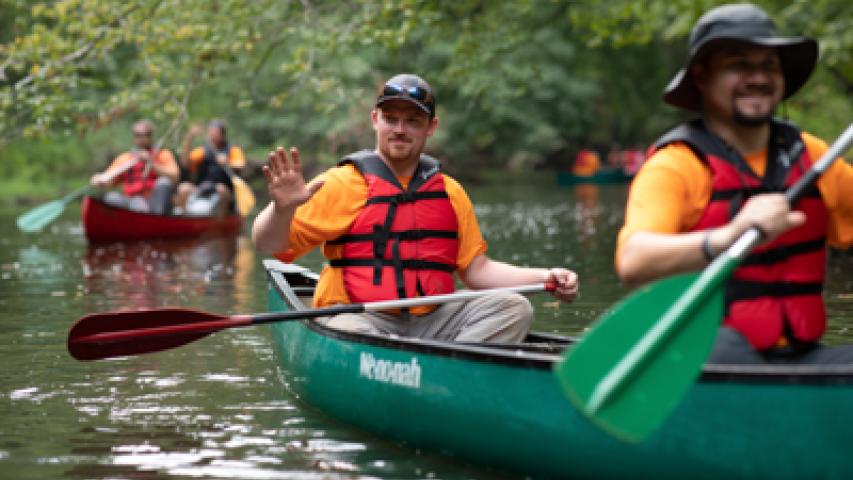 Missouri River Relief
Teams of Spire employees, in partnership with Missouri River Relief, helped remove trash and flood debris along the banks of the Missouri River in western Missouri and the Mississippi River in eastern Missouri.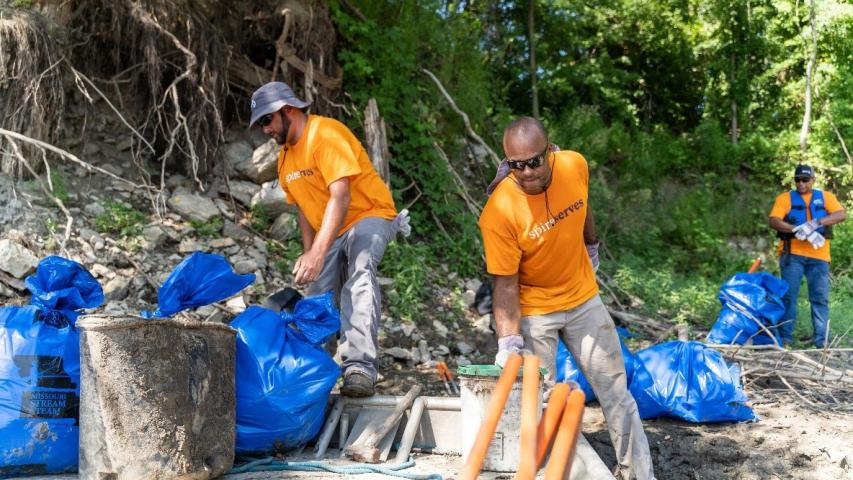 Forest Park Forever 
Spire partners with Forest Park Forever, a St. Louis-based non-profit committed to preserving and sustaining the number one park in America, to help St. Louis save precious natural resources.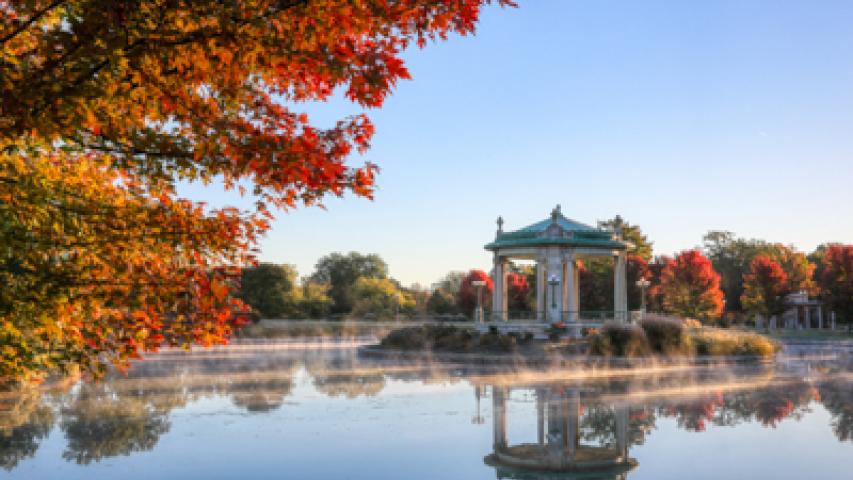 Renewable natural gas (RNG)
RNG is generated from purifying methane from existing waste streams like landfills, farms, wastewater and food waste. We're currently exploring the option of bringing RNG into our system.
Hydrogen
We're currently studying hydrogen and its potential ability to be used as an alternative energy source for our gas distribution system.