What can we help you find?
default
Name
Large tree in environment
Protecting our environment
No
Caring for the environment is a shared responsibility that we fully embrace as an energy company. We're focused on operating our business in a way that helps protect our planet today and for generations to come.
Honoring our commitment to carbon neutrality
Two years ago, we became one of the first natural gas companies to commit to being carbon neutral by midcentury, leading the way for others to join us in the effort to keep our planet safe. 
Name
Carbon Neutrality Commitment - Enivronment
default
Name
White blank background
Modernizing infrastructure
No
A cornerstone of our environmental sustainability efforts continues to be upgrading aging infrastructure, which reduces methane emissions and leaks across our system.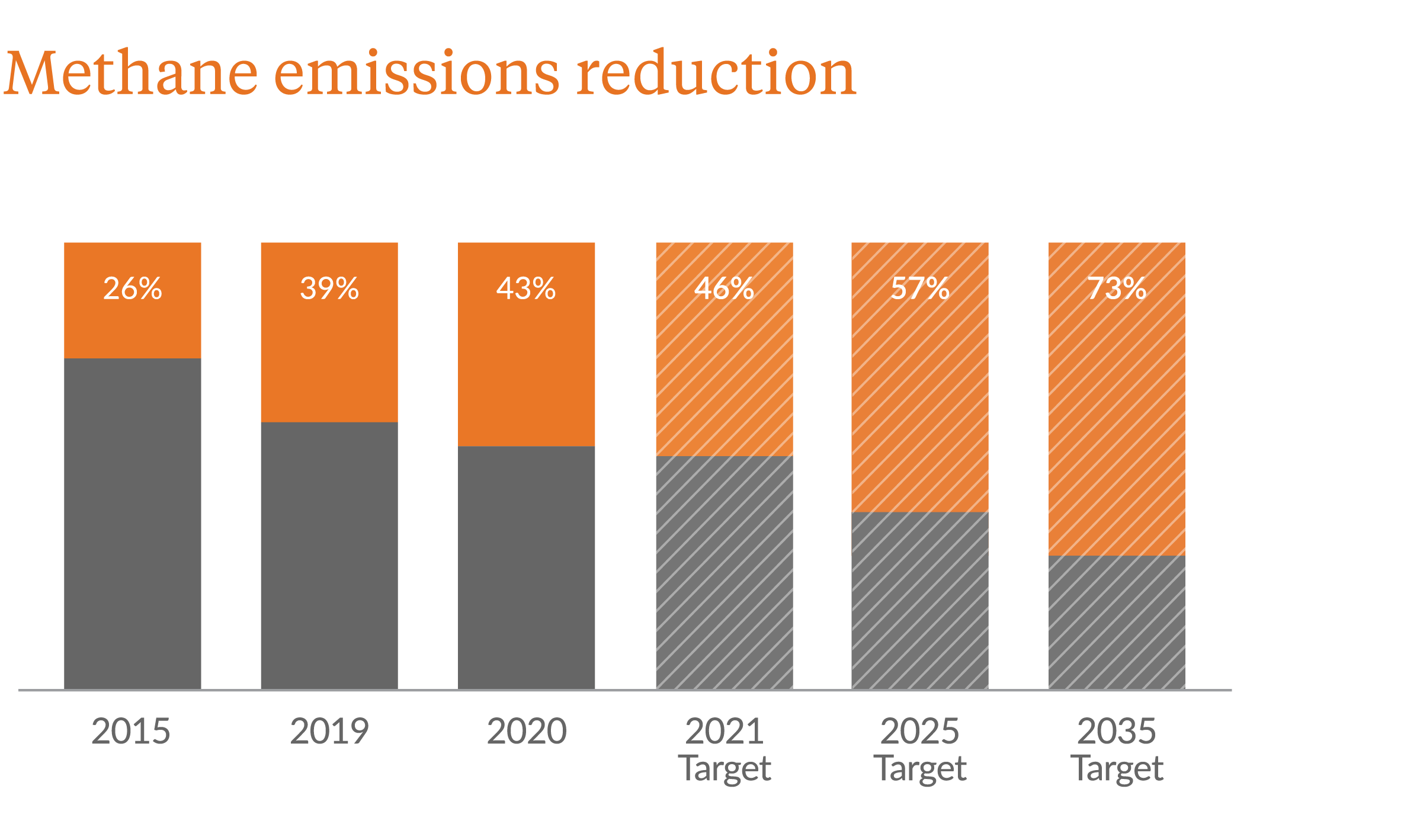 43% reduction in methane emissions
From 2005-2020, we reduced methane emissions from our gas utilities by 43% in the communities we serve, and by 2025, we're targeting a cumulative 57% reduction in emissions.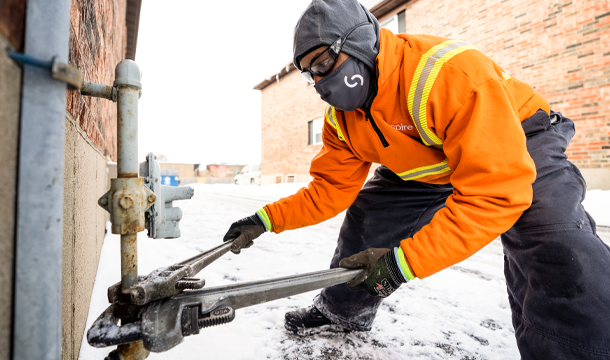 68% reduction in leaks
In FY21, leaks per 1,000 system miles decreased by 34% from last year. This marks a 68% reduction in leaks over the last five years, bringing us closer to achieving our environmental goals. 
default
Name
White blank background
Sharing the value of natural gas
No
At Spire, we know natural gas is key to a sustainable energy future, and we're committed to sharing the value of natural gas with others.
Reliable
Natural gas is one of the safest, most reliable energy sources available. Studies have shown that in severe weather, natural gas utilities maintain service to their customers—including places like hospitals that often depend on backup natural gas generators. 
Cleaner
More efficient energy means cleaner energy. 91% of natural gas from the original source makes it directly to your home. In comparison, by the time electricity is generated and transported to you, only 36% of the original energy makes it to your home.*
*American Gas Association
Safe
By honoring our core value of safety, we work hard every day to keep our employees, customers and communities safe. Because pipelines are one of the safest ways to transport energy that warms homes and fuels businesses, we're upgrading aging infrastructure to help protect those that matter most.
Making an impact with rebates
Spire's energy efficiency program, which includes financing and rebates for high-efficiency natural gas equipment, saves customers money while also protecting the planet. Since 2018, the program has reduced nearly 49,000 metric tons of carbon dioxide emissions.
default
Name
White blank background
Exploring renewable natural gas
No
Part of our strategy to become carbon neutral by midcentury includes evaluating renewable natural gas (RNG) opportunities. This includes capturing methane emissions that otherwise would be released into the environment, and then injecting it into our natural gas delivery system to heat homes and fuel businesses.
Implementing our RNG strategy
This past year, we solidified our RNG strategy and are now working with regulators in all jurisdictions on how to integrate RNG into our current rate structure for those customers who want access to this renewable product.
Pursuing RNG opportunities
Based on our RNG strategy, we're currently evaluating multiple renewable natural gas opportunities, including construction of RNG processing, and offering RNG to Spire Missouri and Spire Marketing customers.
Partnering with industry leaders
Spire is now a founding partner of Energy Capital Ventures' new venture capital fund focused on driving natural gas innovation in clean energy solutions like renewable natural gas and hydrogen.
Measuring our impact
In FY21, we appointed our first Head of Environmental Commitment. This new role is looking at every aspect of our business, collecting data to assess our overall carbon footprint and creating a plan to meet our goal of being a carbon neutral company by midcentury.
Pictured: Nick Popielski
Head of Environmental Commitment
Eliminating water waste
We closely adhere to the Clean Water Act's guidelines, and we use limited water for hydrostatic testing and pipeline construction. We also repurpose water and use leading storm water management techniques as well as conduct regular audits at construction sites.
Designing green buildings
Across our footprint, we're using LEED standards when building or renovating Spire facilities to reduce our carbon footprint. Today, we have LEED-certified office buildings in Missouri and Alabama, including our primary business office in St. Louis, which includes energy-saving features like self-adjusting LED lighting.
Driving clean vehicles
To minimize our impact on the environment, 6.5% of our fleet currently runs on compressed natural gas (CNG). We also operate 14 CNG fueling stations across Alabama and Missouri.
default
Name
White blank background
Studying hydrogen
No
Currently, we're in the process of studying hydrogen and its uses, including the availability of surplus renewable energy, the required investment and commodity cost, and the achievable environmental benefits of blending hydrogen into our natural gas supply.
Leading at a national level
With a firm belief that natural gas is a key part of a sustainable energy future, our leaders are stepping up to move our industry forward.
Spire's executive vice president and chief operating officer, Steve Lindsey, now chairs the Southern Gas Association, and Spire's president and CEO, Suzanne Sitherwood, announced she will chair the American Gas Association in 2023.
Pictured: Suzanne Sitherwood
President and CEO
default
Name
Spire Employee working outside