What can we help you find?
default
Possibilities
No
Our mission to advance every community we serve drives us to
explore and advance possibilities, innovating in ways that allow
us to grow stronger, work smarter and serve our customers even better.
Looking to the future
We are building on our legacy of continually improving service and efficiencies across the company. So we've formalized our innovation efforts through a structured approach and defined processes, hiring a senior leader with more than 25 years of experience in innovation and technology.
Name
Maria Mueller Innovation Center
Creating an innovation council
To further create a culture of innovation, we've put together a team of employees across our organization to review new ideas and help guide the innovation process.
Opening a collaborative space
In FY19, we opened our new innovation center, creating an open and collaborative space for all employees to team together and discuss new ideas on how to improve the services we provide.
Name
Spire Innovation Center
Enterprise-wide system upgrade
Technology helps drive innovation, lower costs and improve customer satisfaction. And for more than a year, we've been modernizing and standardizing our enterprise technology platform to improve how we operate from HR to finance, to procurement and customer service.

Creating an app for on-the-go service
With our new app, set to launch in FY20, our builder partners can view progress on projects in real time and request service—all at the touch of a button.

Utilizing advanced metering technology
Customers throughout our territories will have access to timely information about their natural gas usage and more with state-of-the-art metering technology.

Providing more self-service options
More than 800,000 customers are now enjoying self-service options through our online account management tool, My Account.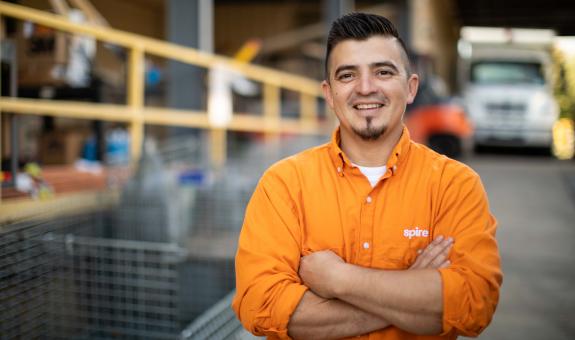 145 new positions filled
In 2019, we created 145 new positions, focusing largely on field workers who help bring even safer, more reliable energy to the people we serve every day.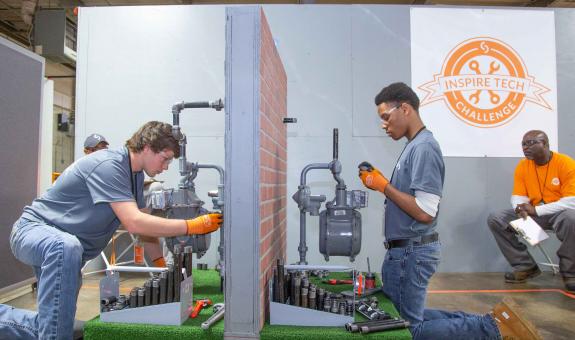 Developing the workforce
In an effort to address the shortage of skilled workers in our industry, we've partnered with technical schools, developing a two-year associate degree program in heating, ventilation and air conditioning. We also assist with developing curriculum, providing job-preparedness training and helping students gain exposure to the many jobs available in the natural gas industry.
Advancing the environment
More than 11,000 jobs created
In partnership with economic development organizations, we helped bring 64 new development projects to the communities we serve, creating more than 11,000 jobs and $2 billion in economic impact.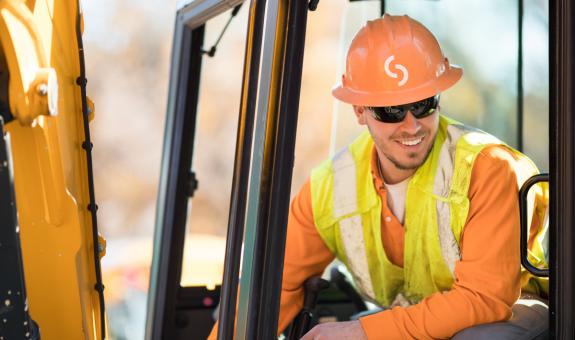 Reducing methane emissions
We are active members of the EPA's Natural Gas STAR Methane Challenge Program. With an original commitment to annually reduce methane emissions by two percent, we increased that commitment to five percent in 2019, knowing we will continue reducing emissions through our pipeline upgrade program.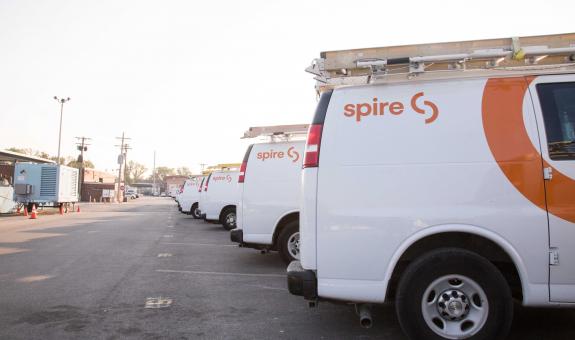 Fueling our fleet
As the cleanest fossil fuel available, we're reducing carbon emissions by fueling more than 300 of our fleet vehicles with compressed natural gas.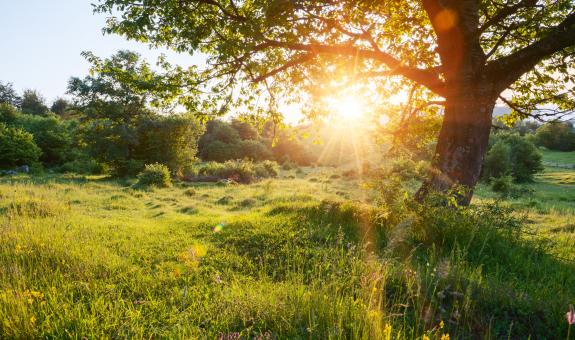 Reporting our sustainability performance
Each year, we publish our Corporate Social Responsibility (CSR) report, showing how we minimized our environmental impact and dedicated resources to advance our people, communities and more. Read our 2019 CSR Report.
Partnering with chefs
Natural gas is the energy of choice for precisely cooked meals. In fact, 98 percent of professional chefs prefer it. So to build on people's love for cooking with natural gas and for eating great meals, we're partnering with award-winning chefs in the communities we serve to share recipes, cooking tips and much more.
Retiring service lines
In a recently launched program, we're reaching out to thousands of people who have an active natural gas service line but are no longer Spire customers. For their safety, these lines need to be turned off or reconnected to a meter. And when we share information about this initiative—along with the benefits of natural gas—people often choose to restore service. In FY20, this program is expected to yield significant conversion results.
Name
Spire employee - Mobile 2
Leading our industry
Natural gas is reliable, safe and efficient, so it's not often discussed. That's why, in FY19, we partnered with a marketing research firm to develop research-based messaging. Backed by rich data, we plan to lead the conversation in FY20 and beyond on the important role natural gas plays in the future of our country

—

and our planet.