What can we help you find?
default
Name
Hero image - Spire Serves
Spire Serves
Giving back to the communities we serve
No
We invest our time and resources in the organizations that enrich the lives of those we serve. Because it's the strength of our collective energy that moves us all forward.
Our approach
As part of our corporate social responsibility strategy, Spire Serves is a social investment and employee engagement initiative that connects our charitable giving with employees' interests as well as Spire's values and business priorities.
Focus areas
We use our energy to positively impact the communities we serve by targeting four key focus areas: Health and Human Services, Civic and Community Development, Education and Environment.
Applying for funding
Nonprofit organizations are invited to apply for grants, major gifts and sponsorships through our online donation application. Here, you can also find more information about eligibility requirements. And, no matter our decision, we appreciate all you do to support our communities.
default
Name
Children's Mercy KC Volunteer Event
Community engagement
No
Spire provides all employees with opportunities to give back to the organizations they care about most. 
Day for Good
Employees receive eight hours of paid time off to volunteer at a nonprofit of their choice. In FY21, nearly 1,200 employees volunteered 9,000 hours at 110 community organizations across Alabama, Mississippi, Missouri, Texas and Wyoming as part of Spire's Day for Good initiative.
Matching gifts
More than 350 employee gifts were matched in FY21, totaling more than $120,000 in donations to support local organizations. Since the Spire Serves program began in 2017, Spire has contributed nearly $500,000 in matching gifts to area nonprofits.
Dollars for Doers
Spire supports employees who volunteer their time to make our communities a better place. For every 10 hours employees volunteer at a qualifying nonprofit, Spire donates $100 to that organization, up to $500 each fiscal year.
Service in action
Jones Valley Teaching Farm
In a Day for Good event, Spire employees came together to provide necessary maintenance and gardening for Jones Valley.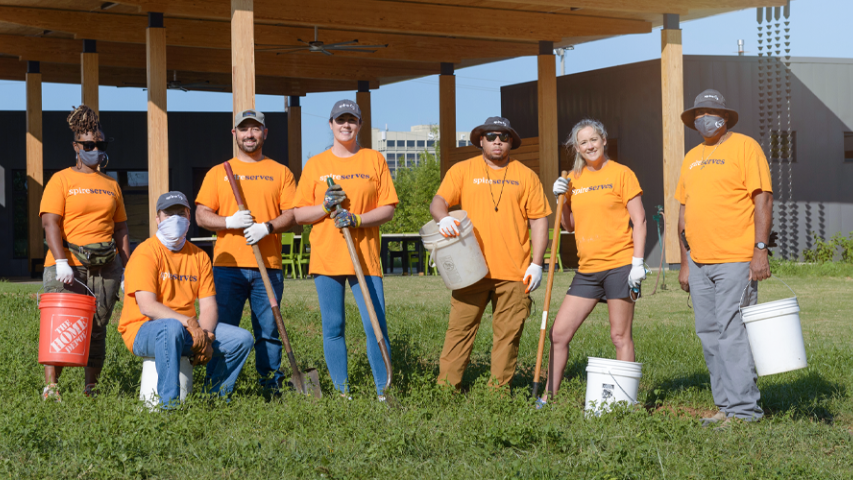 Mobile County Public Schools
When school water fountains were closed due to the coronavirus pandemic, we donated 50,000 reusable water bottles so students could stay hydrated.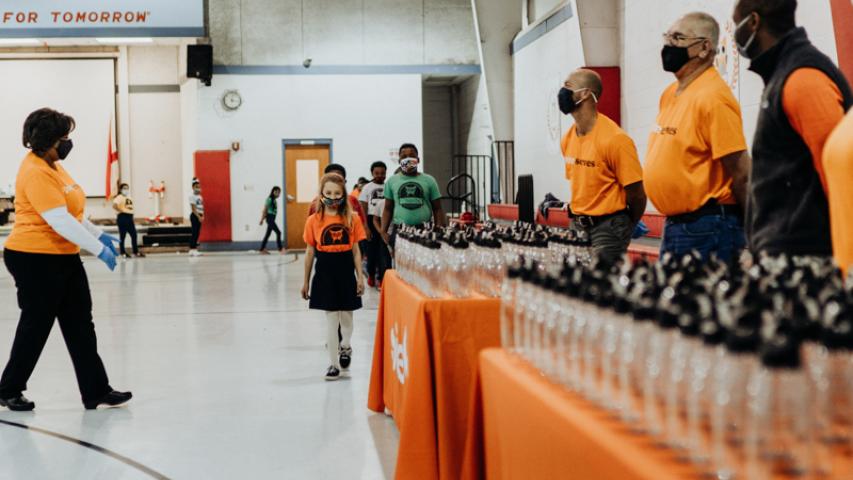 March of the Mayors food drive
Employees in Mississippi helped pack and move boxes for Extra Table's "March of the Mayors" food drive in Hattiesburg. Their efforts helped to feed 3,000 people in the Pine Belt area.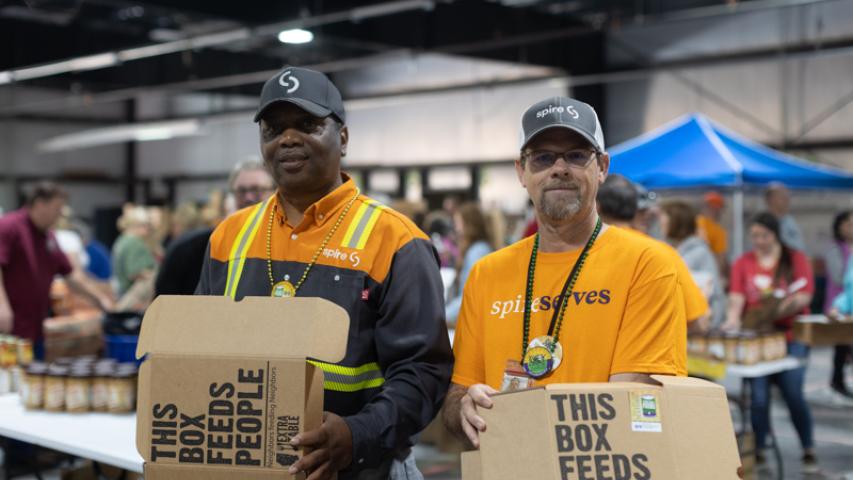 Saint Louis Public Schools
Spire partners with Saint Louis Public Schools to provide mentoring to male students at Sigel and Herzog elementary schools. The program pairs Spire employees with boys who are experiencing barriers to success.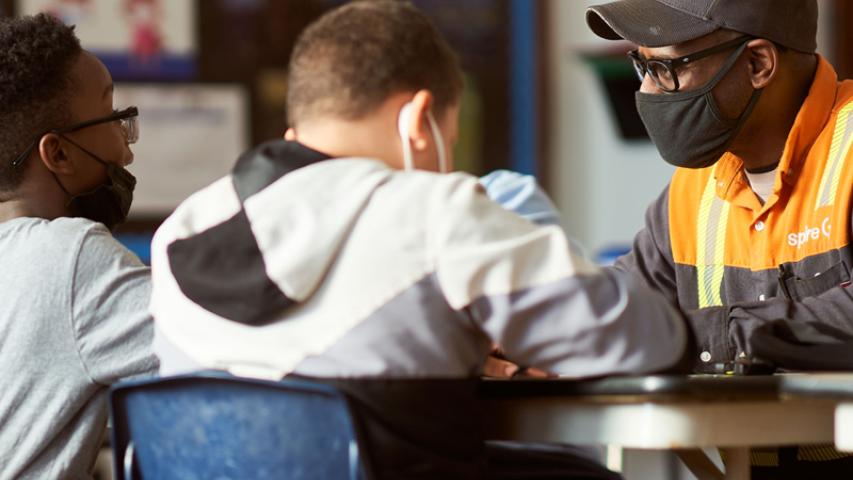 Missouri River Relief
Teams of employees, in partnership with Missouri River Relief, boarded boats to help remove trash and debris along the banks of the Missouri River in western Missouri.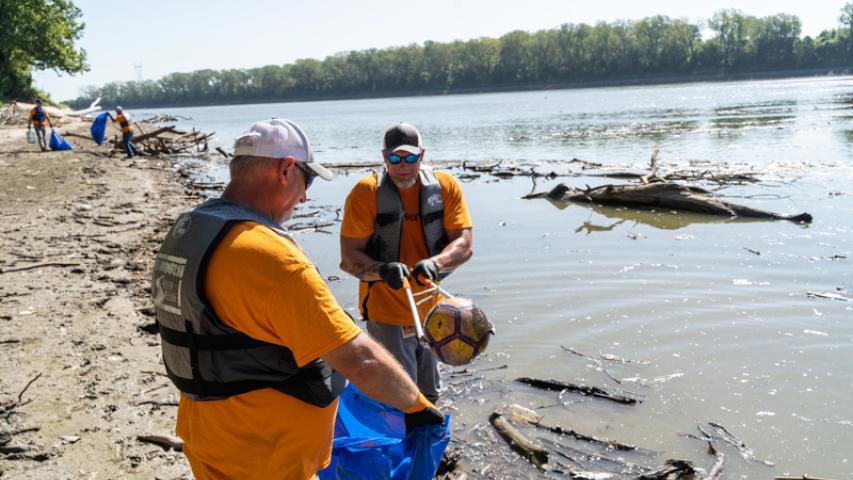 Looking for utility assistance?
Energy assistance
If you need help paying your natural gas bill, our dedicated team of community support specialists is here to help.
DollarHelp
Customers donate $1 a month to help neighbors stay warm during the cold winter months. And Spire matches those donations up to $150,000 per year.
Rebates and financing
Explore rebates and financing offers to upgrade your natural gas appliances.